Minelab is the world leader in providing metal detecting technologies for consumer, humanitarian demining and military needs. Through our dedication to research & development and innovative design, Minelab is the major world manufacturer of hand held metal detector products.
Over the past 30 years, Minelab has introduced more innovative and practical technology than any of our competitors and has taken the metal detecting industry to new levels of excellence. Minelab's technology innovations are led by physicist Bruce Candy.
With manufacturing, distribution and customer service operations across Australia, Europe, Middle East, Asia and the Americas you are always safe in the knowledge that customer care is close at hand.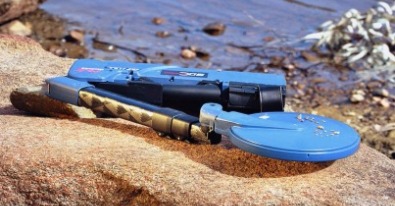 we change people's Fortunes
Minelab's worldwide network of Authorised Dealers are able to give you the most up-to-date knowledge in products and techniques that will help you to improve your success rate in the field. Minelab is an ISO 9001 Quality Endorsed Company. ISO 9001 is a worldwide quality standard certification that ensures continuous improvement is maintained in order to provide the highest level of product quality for our customers.
In 2008 Minelab became a member of the dynamic Codan Group of Companies. Our parent company, Codan Limited, is an international leader in high frequency radio markets with customers in over 150 countries. In 2009, Codan celebrated its commemorative year, marking 50 years of Codan communication equipment.
In 2015 we opened our Dubai regional office to better meet the needs of artisanal small scale gold miners in Africa. Read more about our approach to Gold Mining here.
At Minelab, We Change People's Fortunes by creating the world's best metal detectors.